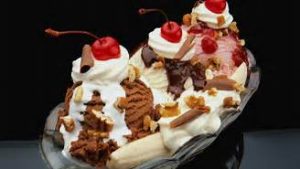 Summer is in full swing. Schedules are hectic with camps and sports and activities and every parent needs and wants a break from cooking. So I went looking for options. Whether you are traveling, having a midweek break from the heat or simply looking for the treat, here is a list of places that kids eat FREE! That's right, kids EAT FREE. Read the details and make sure you take advantage of the savings and some family time around the table.
By Van Pennington
The reality is, is that we don't always have time to cook at home. So, what happens when we want to take our families out to eat? Eating out can be tough on a budget — so a good idea is to plan ahead.
Once, you have your meal prepping and Crock-Pot game on lock, decide what day of the week you are going to go out to eat. You can save money by eating at most national chains on the nights when they offer their a special "kids eat free" nights. You just have to know when to go.
Most of these restaurants allow kids' 12 years of age and younger to eat free, as long as an adult is ordering a meal. Some, of them actually allow two kids to eat free for every adult meal that is purchased. This will allow you to get a quick meal for two kids and yourself for less than $10.
We've compiled a handy list of the deals at national chains. The days will vary with each local establishment, but Tuesday seems to be a popular choice. However, with a little planning, you could potentially have a kids eat free option every night of the week! In addition to our list, here is a helpful link that will help you navigate the different chains and what is available in your area. Be sure to check your local spots before you arrive so you don't get stuck with sticker shock when the bill comes.
Enjoy!
adult
• Sonny's BBQ: kids 10 and younger eat free
• IHOP: kids 12 and younger eat free – times and days vary
• Ruby Tuesday; every Tuesday kids eat free with purchase of an adult meal after 5 p.m.
• Denny's: Two kids eat free per adult from 4-10 p.m.
• Moe's Southwest Grill: kids eat free on a day of each location's choosing
• Golden Corral: kids 10 and younger eat for $.99
• Texas Road House: kids 12 and younger eat free off of the kids menu at most locations. days vary
• Fuddruckers: kids eat for $.99
• McAlister's Deli: kids eat free from 5-9 p.m.
• Back Yard Burgers: kids eat free with purchase of adult combo meal
• Bob Evans: kids eat free after 4 p.m. with purchase of adult meal
• Chick-fil-A: kids eat free from 5:30-7:30 p.m. during special events as varying locations
• Lone Star Steakhouse: two free kids meals with purchase of adult meal
• Pizza Hut: kids younger than 10 eat free
• Qdoba: Kids eat free at the day of each location's choosing
• Firehouse Subs: buy one meal get two kids meals free
• Duckworth's Grill: kids 12 and younger eat for free
• Earth Fare: kids 12 and younger eat for free after 4 p.m.
• Captain D'S: up to two kids eat free for each paying adult
• Steak and Shake: kids eat free on weekends with every $9 purchase
• Shane's Rib Shack: kids 10 and younger eat for free
• Firehouse Subs: One medium combo will get you two free kids meals
• Cici's Pizza: kids under 3 eat free EVERY DAY! (adults eat for just $5! Deal of the century? Just about)